Shadow of the Tomb Raider
Release date: September 14, 2018
Platforms: Mac, Microsoft Windows, PlayStation 4, Xbox One
5 Stupid Things in Video Games That Do Not Actually Work in Real Life
Shooting with two guns at once, flamethrower firing, fighting in a tie, breaking locks with bullets and other game stereotypes that are actually harmful in real life
---
Game developers like to pretend that stupid or uncomfortable things can be very cool in real life. Examples are two-meter swords in the Final Fantasy franchise or female armor with a deep neckline in any western RPG.
Of course, the games' characters look impressive thanks to these things, but you will look stupid (and may even die) trying to repeat what your favorite character does with ease.
If you ever have to fight against the invaders from another planet (or at least from a neighboring country), do not do anything from the list below.
Shooting with two guns at once
What video games say about it?
Do you want the game character to look cool? Give him a gun. Do you want him to be a tough cookie? Give the character two guns, and let him shoot with both hands at once. The coolest way to do this is during a jump.
It's obvious that you can't fight in the air – nobody has canceled the gravity force yet. But what's wrong with guns? After all, you can kill twice as many enemies with two guns, right?
Why is it not true?
Firing at two targets at the same time (as game characters often do) is inefficient, and training has nothing to do with it. Human anatomy does not allow it. Our eyes do not see separately, they perceive the world around us in three dimensions. We will never be able to aim in two different angles at once, running from shelter to shelter trying to dodge bullets. Sceptics should watch how the 'Mythbusters' are trying to hit two targets with two guns at the same time and fail at this task.
That's why no one pulls two guns out right away in real life. This happens only in rare cases when the technique of dual wielding or so-called ''Macedonian shooting'' is used. The golden rule is to hold the guns in hands interlocked with thumbs tightly pressed to each other. But even in this case, the main goal of such shooting is not to hit as many targets as possible but to create sufficient fire density in absence of automatic weapons or when it is impossible to use them.
Do you remember the classic scene from ''The Matrix'' when Neo threw his weapon away after they ran out of bullets? It would have looked crazy if he had tried to reload guns with his hands full.
Carrying a flamethrower with you
What video games say about it?
Flamethrower is a weapon that destroys everything around with a flame. It is almost irreplaceable in Far Cry 3 and adored by little worms in the Worms series. In addition, the flamethrower was used by soldiers during the Second World War, Vietnam and Korean wars. What can possibly be wrong?
Why is it not true?
Yes, soldiers did use it. And they did not enjoy it. From 97 flamethrowers used in Korean War, 65 were destroyed by enemy, or the soldiers just threw them away. Another seven remained unused as they simply didn't come in handy: the enemy has never come so close to get into the fire range.
Another problem is the weight of the flamethrower. M2 Flamethrower, which is used in most shooters, weighs 30 kilograms. In addition, unlike all other weapons, you can only shoot in standing position, making you an easy target for snipers.
Sure, you can burst into the field of war carrying a heavy weapon and put all enemies on fire. However, there's one thing to keep in mind – you have only seven seconds to burn them down. The timing is important because your fuel tank will be empty on the 8th second.
The only advantage of a real flamethrower over the game one is that the gas tank will not explode when it is hit by the bullet. It just will be perforated, and a stream of compressed gas will burst away from the hole, pushing the soldier forward as in the game Jetpack Joyride. Decide for yourself which option is worse.
In fairness, it should be noted that flamethrowers were usually used for special purposes during the war, like getting enemies out of shelters and narrow spaces, and were not used in the open space. In addition, flamethrowers have evolved over the past decades and now use flammable projectiles instead of flammable liquid streams. Russian disposable flamethrower called ''Shmel'' serves as a good example of such technology.
Why do sniper rifles have a laser?
What video games say about it?
Thanks to movies and games, we know that the red dot on the forehead means only one thing: someone will blow the enemy brains out with a sniper rifle. The myth telling us that a sniper rifle must necessarily be equipped with a visible light laser (not to be confused with night vision scopes) is actively perpetuated: all badass snipers in Batman: Arkham City have a riffle with such device on.
Why is it not true?
Let's start with the obvious: the laser is a bright red dot on your victim's forehead which can be seen only in poor lighting. If you are lucky and the sun has already set, there is always a chance that someone besides you will see this red dot. As a result, the super-secret task will be jeopardized right at the moment when your victim will hear: ''Get down!'' The job of the sniper is to remain invisible, and the visible light laser does not help it.
The biggest inconvenience of the light laser is that the dot will not correspond with the bullet hit because bullets (in contrast to the direct ray of light) follow the trajectory which is called bullet path. In life, laser sights are installed on handguns and revolvers to help with shooting offhand but not on sniper rifles.
Shoot to open the lock with a handgun
What video games say about it?
Imagine the picture: a game character quietly makes his way through the enemy base and stumbles upon a closed door. Will he try to open the lock with a master key, blow it up with a dynamite or will he find the key nearby? No way, this is not interesting. He will pull out his gun and shoot the lock open with one accurate shot. To be fair, we must say that in many games we see hacking, explosions and key search options. However, in most shooters, we are only offered to shoot the locks. Why does nobody use this wonderful method in real life?
Why is it not true?
If you have ever seen padlocks, you know that they are made of strong and thick steel. A bullet fired from a handgun is unable to shoot it off under any circumstances.
In Postal 2, as in F.E.A.R., you can shoot the door locks open but then they close as if nothing happened. The point is that after the shot you can't open them. Bullets do not break the locks but jam them completely. There it is.
Some developers know how this works: in Jagged Alliance 2, you could see the inscription ''Lock hit'' after shooting the lock and forget about this lock forever.
In real life, you will need to use a shotgun to open the door with a shot. A specific nozzle for weapons was created in the Army specifically for this case. It is called a Master key (a lock pick). It can be found in Call of Duty: Modern Warfare 2 and SWAT 4.
Desert Eagle
What video games say about it?
Do you want to show everyone who is the most badass man? Then just pull out the biggest gun you can hold and point it at the opponent's face. Find something as awesome as the Lady from Devil May Cry 3 and 4 has. It seems logical that a massive gun shoots heavy bullets and they are certainly better than small ones.
Why is it not true?
Bigger does not always mean more efficient. Different weapons are created for different purposes, and the biggest gun may not be always useful to you.
For example, the big Desert Eagle, which is known to all players, is worse than ordinary weapon in every way – even criminals do not use it. The main reason is its weight. A charged Desert Eagle weighs more than two kilograms. It's like getting a small cat out of your pocket every time you want to shoot.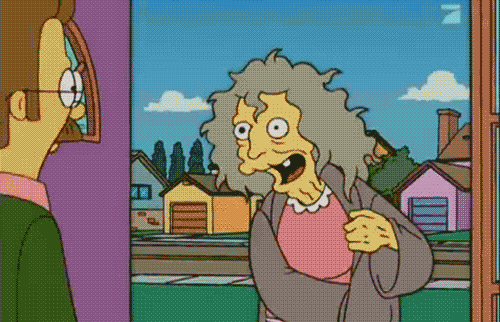 To see how much of a problem the weight is, take a 2-liter bottle of water and try to keep it the way you hold the gun to aim. No matter how huge your biceps are, a heavy gun is always worse than a small one.
Now let's combine this factor with two additional ones: Desert Eagle is about the length of a forearm (it will be hard to pull out of the holster). Also, only seven bullets can be loaded in its ammunition magazine and it has a powerful recoil. Look at how this lady Is slammed with a gun at her face:
Just for comparison: Glock-19 weighs half less than Desert Eagle, it is also half the size and it takes twice as many bullets. The fact that a huge bullet will theoretically deals more damage does not matter given that you are unlikely to hit the target. Its only advantage is a high stopping power due to large mass because the Desert Eagle was originally conceived as a hunting weapon. Therefore, it is better used on the hunt and not at war.
The conclusion is clear:
Do not trust game developers when you choose which weapons you use, how you open the lock and what you wear before that. And we have not yet considered some small surprises. For example, in most shooters the number of bullets left in the magazine is almost never taken into an account after the reloading. In real life, they will be wasted.
---